Food Selections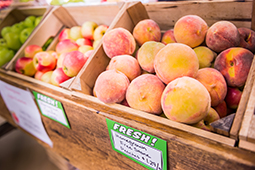 You will find a unique selection of products at The Country Store. We strive to offer quality products at fair prices. We are known for our large selection of bulk foods with everything from gummy bears to granulated sugar. Besides bulk foods, we offer regular groceries, produce, and natural/organic products to more fully meet our customers' needs.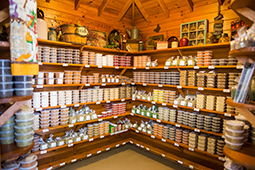 We offer a full line of first quality bulk foods that are always fresh. Whether you have a Holiday dinner, a family party, or just have a craving for candy and salty snacks, we have what you are looking for. We carry a full selection of spices, candy, baking and cooking ingredients, pasta, rice, beans, cappuccinos, cereal, oatmeal, nuts and dried fruits, and snack mixes. In addition, our peanut and almond butters are ground fresh daily.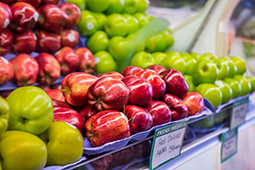 At The Country Store, we offer a large section of produce staples at fair prices. We work closely with our distributors to make sure we have the freshest fruits and vegetables for your table. We also have long-term relationships with numerous local farms and orchards to offer a delightful selection of in-season produce such as lettuces, watermelons, apples, peaches, corn, and broccoli just to name a few.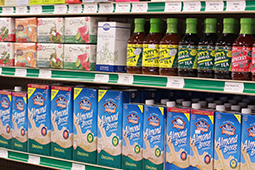 At The Country Store, we offer a growing selection of all-natural, organic, and gluten-free products for customers with special dietary needs or customers just trying to eat healthier. We can help meet your health food needs with our choices of gluten-free pastas, all natural snacks, alternative sweeteners, unique salts, Bob's Red Mill products, and more.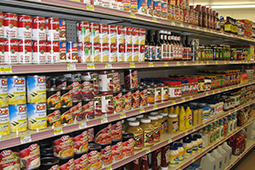 Did you know that South Central Pennsylvania is the snack capitol of the United States? We stock your favorite locally made snack items. Tom Sturgis Pretzels, Martin's Potato Chips, and Lucinda's Bakery are just a few of the local companies that keep our shelves stocked with delicious snack foods.
We also provide unique foods like Amish Family Recipes' jarred goods, Patterson Farms' maple syrups, and the ever popular Stockins Apieries' raw honey. In addition to all our unique groceries and snacks, we handle staple groceries such as milk, eggs, bread, ice cream, frozen vegetables, canned goods, baking mixes, paper towels, and much more.